The Ashes is one of the most fiercely contested sporting contests globally. But, like all series where two teams battle each other to dominate a particular sport, there are always those who stand out among the competitors. The Australians and Englishmen that have competed in these matches have made all sorts of standout performances during Ashes games.
The Ashes
The Ashes test cricket series is one of the most revered rivalries in all sports. And ever since Australia beat England in the inaugural test back in 1882, it has been a point of pride for Englishmen to finally get one over on their Aussie counterparts. The Ashes Test series is one of the most famous and longest-running sporting events in history.
The chance to overtake an opponent's total runs during a five-day test, as well as go for a draw or victory, can make it entertaining to those who cheer for either side. This post looks at some of the greatest and most influential players of this type of cricket: batsmen and bowlers. Some names will be familiar, such as Donald Bradman and Shane Warne, while others will surprise you.
The earliest Ashes match was played in 1882 after English cricketers lost to their Australian counterparts during a tour around England. However, Australia has dominated this test cricket series by winning more than England.
As a result, ashes have become more than just a symbol of national pride for Englishmen and Australians. Today, these matches are some of the most hotly contested sporting events globally, with fans traveling from all around the world to participate in the lively contest.
Batting Records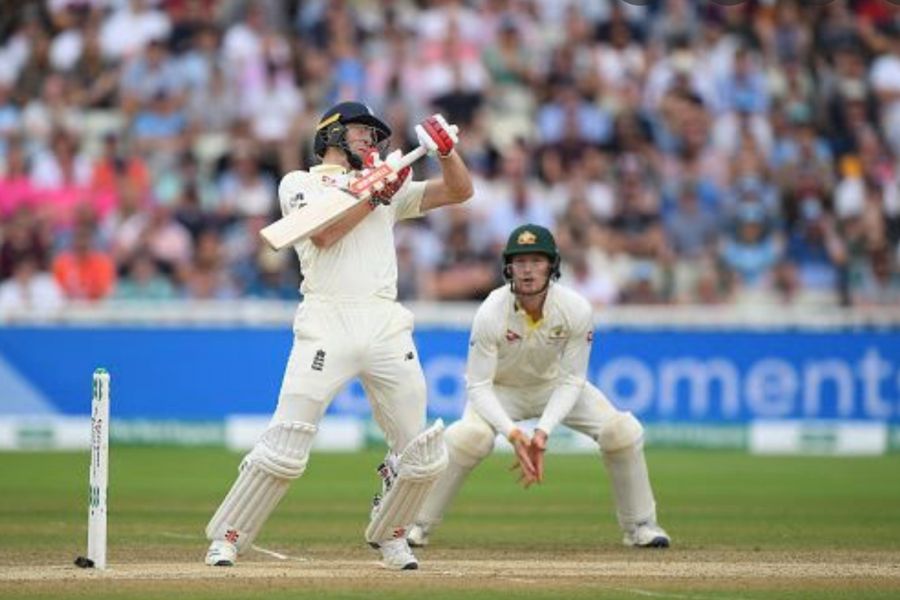 The Best Batsman Of All Time
There is no other best batman than the sir Donald Bradman of Australia who has scored the most runs in ashes cricket, a legendary cricketer of all time. So when it comes to statistics about batsman Sir Donald Bradman's performances in this historic series between England and Australia, you have to take them with a pinch of salt before you swallow them whole.
Forget his average score being 99. Ninety-four of all time, he is the all-time highest scorer of the ashes. He has scored 5028 runs in a total of 37 matches. He also has a record of most centuries to his name; he scored 19 centuries and 12 half-centuries in cricket.
Highest Individual Score
In the list of highest batting scores, Sir Leonard Hutton tops the list with 364. This is because he was the English batsman who played one of the best knocks of his career. But in this list, you will also find the legend Donald Bradman, who has the second-highest run of 334.
Bowling Records
Best Bowler Of All Time
If you talk about the best bowler of all time in the Ashes, then you will get the name of Shane Warne. He is one of the world's greatest bowlers and has many records to his name. He is a leg spinner from Australia and is currently at the top of highest wicket-taker in the ashes. He has 195 wickets in his ashes career.
He took these wickets in 36 matches and 72 innings which is very Impressive. He is a legendry bowler with four ten wickets haul to his name. He finished his career with a 2.5 economy rate.
Best Bowling Figures
The best bowling figure in history is nineteen wickets, giving ninety runs in a single match. Jim Laker of England did this greatest bowling spell of his career where he took nine wickets in the first innings, and then he took another ten wickets.
The record of best economical bowling also goes to an English bowler named William Atwell. However, he ended his career with an economic rate of just 1.31.
Five And Ten Wickets Haul
Shane Warne and Thomas Richardson took four ten wickets haul in their career, and thus they both top the list. Now talking about a five-wicket haul, you would hear Sydney Barnes's name. He was an English Bowler who had the most number of five-wicket hauls, twelve times.
Why Are Ashes Important Sporting Event In The World?
The Ashes is just not the test cricket series between England and Australia, and it is the pride of both of them to win the trophy. Both Australia and England are considered the world's cricket giants, and hence every fan waits for this series to happen to watch the good matches among them. Apart from this England, who is considered the inventor of cricket, lost the first match against Australia and since then this rivalry started between them.